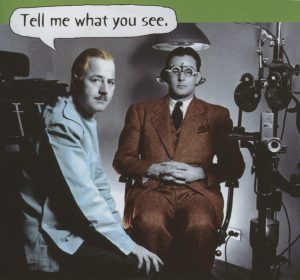 Today is my birthday! So what am I going to do? Getting ready for a bike ride with my wife, hang out with the kids, and a dinner in the city tonight with the family.
For my birthday today, I'm also asking my friends and family for a special gift: help me raise $250 for Restore Eyesight to 300 Blind People. It's a great cause that can help the 39 million blind people around the world could see again!
I chose Restore Eyesight to 300 Blind People because restoring vision is important to me.. If you would like to support this cause, you may do so here.
Today's graphic is a scan of a very funny card I received from my friends Kurt & Lori..