Show your mom that you care with the gift of clear vision this year.
When it comes to the most important people in our lives, there are few people who come close to the love, the encouragement and the selflessness that is embodied in our own mothers. The woman who not only gave you life and brought you into the world (and man, oh man… that alone is deserving of praise), but this is also the woman who drove you to and from every doctor appointment and sports practice, made sure there was food in your stomach and clothes on your back, and most of all, was there for you whenever the going got tough.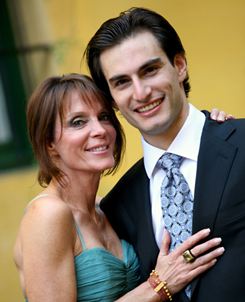 While we may never be able to fully express our gratitude and thanks for all that our mothers have done, there is one day a year dedicated to showing them just how special and loved they truly are―Mother's Day.
Whether your mom is constantly on-the-go running errands and fixing dinner, or she is the type of mom who loves to sit down and relax with a great book, there are a number of things that you can do for your mom on Mother's Day to show her how much you care. However, if you are still searching around for the perfect gift, why not consider getting her something that will improve her vision and will be a gift to her, not just on Mother's Day, but every day?
LASIK eye surgery is one of the most popular and efficient alternatives to corrective lenses available today. Through the use of a computer-controlled laser that reshapes the cornea, LASIK can help to correct refractive errors such as nearsightedness, farsightedness and astigmatism. In addition, the increased precision of new wavefront technology makes it possible to not only improve how much you see, but also how well you see.
Still not convinced? Here are a few reasons why you should consider getting your mom the gift of LASIK this Mother's Day:
Improves Quality Of Life
A USAEyes CORE patient survey asked LASIK Eye Surgery patients questions about the quality of their vision post-surgery and whether or not their results were "as expected," "better than expected," or "worse than expected":
99% reported that their quality of life was as expected, better or much better
98% reported their day vision was as expected, better or much better
98% would recommend surgery to family and friends
97% would have surgery again, knowing what they know now
96% wear corrective lenses as often as expected, less, or much less than expected
96% reported that their overall quality of vision was as expected, better or much better than expected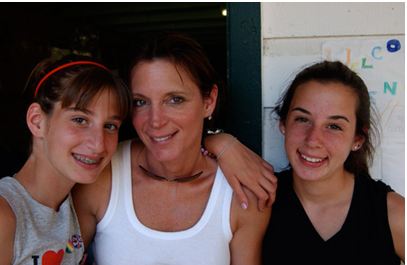 Cost Efficent
When most people calculate the cost of LASIK surgery, they often don't account just how much money contact lenses and glasses actually cost them over time. If you combine the cost of lenses, contact solutions and office visits, these costs can add up to as much as $500 per year. Add that up over 20 or 30 years of wearing contacts and, soon enough, your corrective lenses are costing you thousands of dollars. Having LASIK Eye Surgery can actually save you money in the long run.
Show your mom how much you care this Mother's Day with the gift of LASIK Eye Surgery―the gift that keeps on giving long after the day is over.
Image: Source