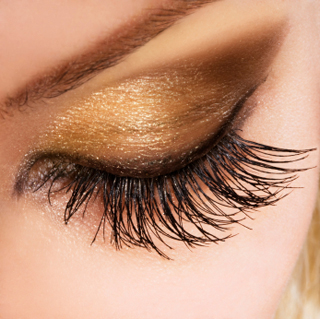 Last week, the FDA has approved Latisse, the first drug to promote eyelash growth, according to Allergan, the company that makes Latisse. Latisse, which will be available by prescription starting in the first quarter of 2009, contains the active ingredient of the glaucoma drug Lumigan, which is also made by Allergan.
Eyelash growth is a known side effect of Lumigan. But Lumigan and Latisse are used differently. Lumigan is an eyedrop, and Latisse gets dabbed along the lash line, much like mascara,on the upper eyelids to promote longer, thicker, darker lashes.
Allergan states that "Latisse users can expect to experience longer, fuller, and darker eyelashes in as little as eight weeks, with full results in 16 weeks." If Latisse is stopped, eyelashes will gradually return to their previous appearance as new eyelashes grow in.
TAKE HOME MESSAGE: Latisse will be available for prescription at OCLI within the next month or so for the treatment of eyelash thinning. It will take a few weeks for effectiveness to be seen, and will need to be maintained to keep eyelashes full.