Helpful eye care applications for your cell phone that inform and entertain.
It seems as though there is an app for everything nowadays―talking hamster apps, sing-a-long apps, even an app where you pop fake bubble wrap. While there are lots of strange cell phone apps out there, there are actually quite a few interesting, and even helpful, cell phone apps that have to do with eye care.
Here are some of our favorite eye care cell phone apps that are out right now (However, please remember that the tests and diagnosis's made by these apps should not substitute for an examination by a qualified eye care professional):
Vision Test:

This vision accuracy test was rated the number one medical app in 2010, and for good reason. This application not only tests your visual perception, your far field vision, and evaluates your color accuracy, but it will also locate the nearest optician in your area.
The Vision Test app also features an eye quiz which tests your knowledge about eyesight and gives you advice and facts about your eyes.
Price: Free
Requirements: iPhone / iPod / iPad
(There are similar applications available for Android phones.)
Eye Care – Save Your Vision:

Studies have shown that prolonged use of electronic devices such as laptops, cell phones and tablets can lead to problems such as eye strain, blurred vision and dry eyes. In order to prevent these problems, they suggest that tech users follow the "20-20-20" rule: Every 20 minutes that you are using an electronic device, take a 20-second break and look at something 20 feet away.
The EyeCare – Save Your Vision app was designed to help alert you when it's time to give your eyes a technology break. Named one of the top 10 new and noteworthy medical apps in the US, the app runs in the background of your phone and sends you an alert when it's time to take your 20-20-20 break.
Price: .99
Requirements: iPhone / iPod / iPad
Disposable Contacts Schedule: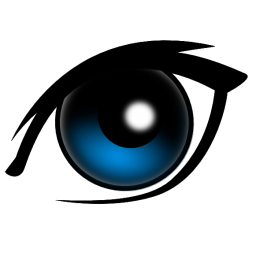 Are you a wearer of contact lenses? This cell phone application helps you keep track of your contact replacement schedule and alerts you when you should change your disposable contact lenses. If you're not someone who replaces their contact lenses daily, the app also includes a widget which shows the number of days left until you should switch out your contacts so you can easily keep track of your contact replacement schedule.
Price: Free
Requirements: Android phone
All About LASIK: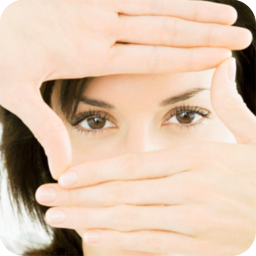 LASIK eye surgery is one of the most popular alternatives to wearing glasses and contacts . Through a simple procedure using laser technology, LASIK surgery can help to correct nearsightedness, farsightedness and astigmatism.
If you're thinking about finally ditching your glasses or contacts and getting LASIK surgery, the All About LASIK app is the perfect resource for all of your LASIK questions. It answers popular questions such as who is a candidate for LASIK surgery and how to select a LASIK surgeon. It also covers other topics such the costs of the procedure and eye care after LASIK.
Price: $1.38
Requirements: Android phone
iMag Magnifying Glass:

Are you the type of person that needs glasses when you're reading restaurant menus or small newspaper fonts? This could be a sign that you are farsighted. Farsightedness, or hyperopia, is a refractive error that can cause objects that are near to appear blurry.  I use this app all the time in resturants, and if I am out of the office and need to look into someone's eye for an "emergency visit" away from the office!
The iMag app is designed for people who are farsighted and want a pair of "back up glasses" in case they've left theirs at home. This app features a 4x and 6x zoom function that allows you to zoom in on objects or details that are hard to read. It also is equipped with a viewing light to make close objects even easier to see.  While it's not a recommended alternative to corrective lenses, it could help in a situation when your glasses aren't around.
Price: Free
Requirements: iPhone / iPod/ iPad