Resolve to take better care of your vision with these tips in the new year.
Now that we have entered 2014, it is time for people all over the world to begin making resolutions to improve or change different aspects of their lives. Some strive for big health and lifestyle changes, such as dieting, fitness or getting rid of bad habits, while others look to add something new to their lives, such as a new hobby or lifestyle practice.
The new year is also a great time to think about starting fresh with your health routines. We're not just talking about cutting out sugary foods or running more often, but your overall health, such as vision maintenance. Maintaining strong vision and taking preventative steps towards fighting common vision diseases can make a large difference in the grand scheme of things. In order to have healthy eyes as a senior, you need to start taking better care of your vision now!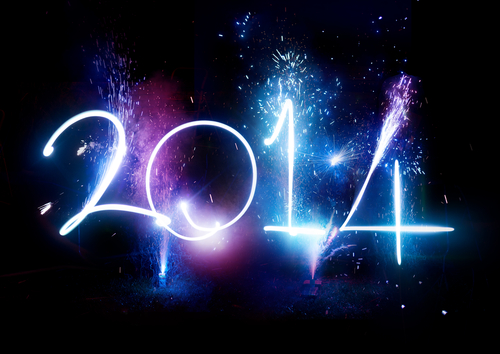 To help you start your year of right and get back on track with better vision in 2014, here are three eye care resolutions you should make this year:
Get Checked For Glaucoma
January 1st kicked off Glaucoma Awareness Month, a public service program hosted by EyeCare America, part of the American Academy of Ophthalmology. This awareness month aims to make people alert of the importance of yearly eye examinations in order to increase early detection and treatment of glaucoma. Taking these simple steps is one of the most significant things that you can do to prevent vision loss that often comes with glaucoma, and these exams should be a must for anyone over the age of 40. Make sure that you are speaking with your eye care doctor this year about scheduling regular glaucoma checks.
Keep Your Contacts Clean
Very few people take the proper steps to care for their contact lenses correctly and ensure that they are as clean and sanitary as possible. However, these little cleaning steps are very important. After all, you are putting them into your eyes! Therefore, make sure that you are taking your contacts out before you head to bed each night, and that you are storing them in a clean contact holder full of fresh solution. Also be sure to keep to your contact replacement schedule and do not wear each pair past their suggested date, as this can lead to infection.  And if you are really getting tired of all the care required for contact lenses, maybe it is time to consider LASIK!
Protect Your Eyes From The Sun
Most people the mistake of only shielding their eyes from sunlight during the summer months. However, the dangers of UV light that we are hyper-aware of during the summer are also present throughout the rest of the year also. Therefore, it is just as important to wear sunglasses or a wide-brim hate to protect your eyes during the winter months as it is during the summer. Taking these simple steps will go a long way towards preventing dangerous sun damage from affecting your vision.
What are your vision resolutions for 2014? Will you be implementing any of the above changes into your daily routine? Be sure to let us know in the comments below.