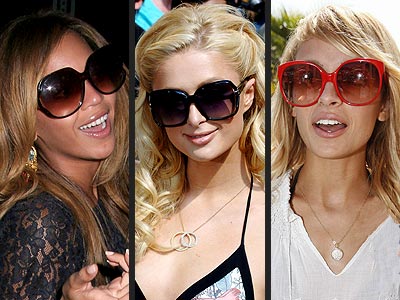 With summer fast approaching, most people will be looking for the perfect new shades to compliment their summer wardrobe. While most people consider the shape, size, design and color of the sunglasses, many forget that it's the lenses that are the most important.
Below is a list of tips for purchasing sunglasses:
Check for OSHA label with 99 or 100 percent UV protection.

Look for sunglasses that are close-fitting. These willprevent UV rays from filtering in.

Look for larger lenses or wrap-around sunglasses to prevent light from entering in.

Don't be misguided by price—higher priced sunglasses usually reflect fashion or durability, not UV protection.

Dark-colored sunglasses don't necessarily provide better protection. A clear chemical coating applied to the lens is responsible for UV protection, not the lens color.

UV-absorbing contact lenses should not be used as substitutes for sunglasses.
Remember, your sunglasses will not make you look better, see more comfortably or protect your eyes when they are in your purse, your pocket or on the dashboard of your car. Get in the habit of putting them on whenever you are in the sun.