Keep your eyes protected all summer long with these simple tips.
The summer season brings with it lots of opportunities for fun in the sun, sports out in the backyard, long days relaxing in the pool, and a number of other warm weather activities that you just don't get in the winter. However, before you load up on the sunscreen and head outside to soak up the sun, it's important that you are also taking the proper steps to protect your vision. After all, if you take care of your eyes early on, you will have plenty more summers with strong vision to enjoy later down the road!
To help you get the most out of your vision this summer, here are six valuable vision tips that will keep your eyes in tip top shape all season long.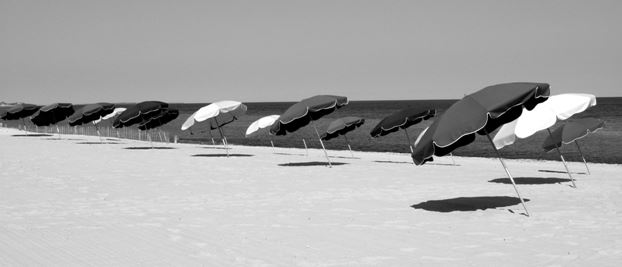 1. Follow OCLI's FIREWORK safety code and protect your eyes from the dangers that occur when handling these explosives. Parents, also be sure to keep an eye on children that may be playing with sparklers or bottle rockets. Nearly 75% of all firework-related eye injuries happen to children under the age of 15, so you can never be too careful or strict when it comes to keeping your kids from fireworks.
2. Make sure your sunglasses are protecting you from 100% of dangerous UV rays. Some sunglasses may look like they are tinted or that they will shade your eyes, but only 100% UV-protected sunglasses will protect your eyes from UV exposure. You also want to make sure your sunglasses are protecting you from both UVA and UBV rays, as they can both have an impact on your eyes.
3. Don't be fooled by cloudy days. Even though you may feel as though you are not exposing your eyes (or your body) to the sun on overcast days, you are just as in danger to UV damage as you are on the sunniest summer day. Therefore, be sure to wear UV protection and shade your eyes even when the sun isn't out.
4. Stay a safe distance away from bonfires. There are a number of ways that you could injure yourself around this summer staple activity, such as being too close when sparks and bursts of flames fly out of the bonfire, or even getting too much bonfire smoke in your eyes. You also want to make sure you do not put any dangerous items in your bonfire, such as pressurized cans, as they can explode from the heat and hurt you, even when standing far away.
5. Ask your eye doctor about polarized lenses. These helpful lenses can help to reduce harsh glare from reflective surfaces, helping you see better during sunny days and further protecting your eyes. Polarized lenses are also great for water activities and driving on sunny days.
6. Keep your eyes protected during summer sports. The sun is not the only way that you can potentially damage your eyes during the summer months. Summer is also a very popular time for outdoor sports and activities. However, in order to protect yourself from common sports-related eye injuries, you want to make sure that you are wearing proper protective lenses at all times. Regular glasses aren't enough to protect your eyes from nearly 18,000 sports related eye injuries that happen each year in the US.
If you want to make sure that you are starting the summer off right with strong, healthy vision, be sure to contact OCLI today to schedule your comprehensive eye exam. We can help to ensure that you are ready to kick off the summer with your eyes focused on all of the fun events ahead of you.