Stumped what to get your favorite graduate? Why not give the gift of sight!
When it comes to big life moments, there are few events in life that leave you feeling as proud, accomplished and excited as graduation. Whether you are walking across the graduation stage to receive your high school diploma, or you have finished up a difficult, yet worthwhile college degree, graduation day often represents an important day for many people. After all, it is the first day of the next chapter of your life.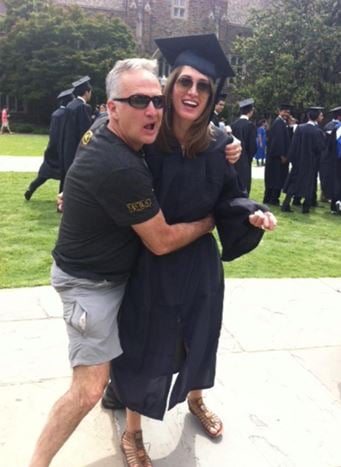 Therefore, when you are trying to come up with the perfect gift to express the importance of graduation day, you often want to give a gift of significance and use that the graduate will able to take on into their next step of life, whether that be college, the working world, or any other important life chapter. Some people enjoy the tradition of giving a watch on graduation day, or a monetary gift that will help graduates start off their next chapter on the right foot. However, have you ever considered giving the gift of LASIK on graduation day?
Strong, clear vision is essential for any graduate—it's what helps them see their career work through till the end, or helps them study strong at college and visualize their future. Here are three more reasons why the gift of sight through LASIK surgery would make the perfect graduation gift for your grad:
1. Clear Vision Is The Perfect Study Aid
Whether you are graduating to college or the working world, you can bet that reading, studying and researching does not end once you cross the graduation stage. After all, you know what they say—learning is a never ending process. Therefore, you want to make sure that your eyes are as strong and clear as ever while you are crunching numbers at your job or pulling late night study hours in the college library. LASIK surgery can help to ensure that your eyesight is as strong as ever, and you are not relying on pesky contacts or glasses to get through your assignments.
2. LASIK Is Less Expensive Than Contacts
While LASIK may seem like an extravagant cost at first, especially after the large cost of college or graduation, it is actually the cheaper vision alternative in the long run. Contacts or lenses can easily add-up over time, especially when you combine the cost of lenses, solution, office visions, broken frames, etc. While the cost may not seem so bad when it is spread out over months or years, 20 or 30 years of wearing contacts can end up costing you thousands of dollars in corrective lenses. This makes the one-time cost of LASIK look cheap by comparison! Plus, can you really put a price tag on a lifestyle change that will improve your quality of life in the future?
3. Life After LASIK Often Shows Improved Quality Of Life
When you give the gift of LASIK surgery for a graduation gift, you are not only giving the gift of sight, but also an improved quality of life. (Can you really give a better present than that?) For instance, many post-LASIK patients revealed that their day vision was significant better than it was before, and they would have surgery again knowing what they know now. 99% of LASIK Eye Surgery patients even reported that their quality of life was as expected, better or much better than before!
To learn more about the many, many benefits of LASIK surgery, or to schedule your LASIK surgery evaluation, be sure to contact OCLI today. Our team of experienced LASIK surgeons can help you jump start the next chapter of your life with picture perfect vision.