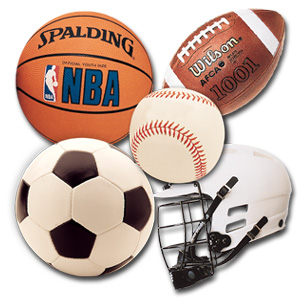 OCLI is proud to be a corporate sponsor of this year's Princeton Sports Symposium.  The symposium will be held on Friday, December 5 at the Friend Center on the Princeton University Campus.  The symposium is run by Princeton's Career Services Department, and will address such topics as Sports Management, Sports Brands in the Global Economy, The Business of Sports, and Post College Athletics.
The Princeton Sports Symposium 2008 provides an opportunity for students (and sports enthusiasts) to get an insight into the sports business and network with some of the top professionals in the field while providing a forum for industry professionals to attract potential future leaders. The symposium features numerous Princeton alumni, many of whom former student-athletes, along with other esteemed sports business professionals.
So why does OCLI, an LASIK provider in Northern NJ sponsor a sports symposium in Central NJ? OCLI has a old relationship with many sports figures from the Princeton community.  I have performed LASIK on many Princeton athletes including:
Keith Elias:  1994 grad.  Played for NY Giants and Indianapolis Colts.  Number 20 on Princeton's all time athlete list.
Jesse Hubbard:  1998 grad.  Hall of fame lacrosse player.  Went on to play for the NJ Pride professional LAX team.  Number 11 on Princeton's all time athlete list. 
Trevor Tierney:  2001 grad.  All American goalie and member of US National team.  Member of All World Team in 2002 ILF World Championships.  Played professional LAX with Baltimore and Denver.
Christian Cook:  1998 grad.  All American Defenseman.  Member of US National LAX team.  Played professionally for Baltimore and Denver. 
Bill Tierney: Legendary coach of Princeton LAX.   Inducted into the National LAX Hall of Fame as one of the sports most successful coaches.   
If you are planning on attending the symposium, stop by our booth and say "hello" .  We will be there to answer any questions you may have concerning LASIK and athletics.