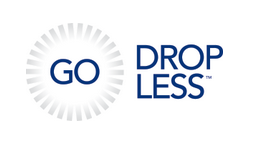 Cataract surgery just became easier with DropLess™
Cataract surgery, one of the most common surgical procedures in the United States, has come a long way. Long gone are the days of stiches, patches, and lengthy stays at the hospital. Even more exciting, we can now say goodbye to the biggest issue concerning many cataract patients: the eye drop regimen that accompanies surgery.
A vast majority of patients find post-operative eye drops confusing, cumbersome, and costly. Traditional cataract surgery requires patients to use multiple eye drops before and after surgery, often up to 4 times a day for a month or more. And depending on insurance, most patients spend a staggering $200-$300 on these post-operative drops. However, post-operative drops are now a thing of the past. Because here at OCLI we are revolutionizing the face of post-operative cataract management.
We are excited to announce that we now offer Dropless™ Cataract Surgery. Dropless™ Cataract Surgery is available for patients looking to avoid the associated costs of using antibiotic, anti-inflammatory, or steroid eye drop medications.
How does Dropless™ Cataract Surgery work?
During Dropless™ Cataract Surgery, Tri-Moxi-Vanc, a unique compounded mixture of antibiotics and potent anti-inflammatory medication, is injected directly into the eye following cataract extraction and lens implantation. The compound is then released throughout the post-operative period, shielding the eye from infection and inflammation, and eliminating the need for eye drops after surgery. It is proven to be more effective than expensive topical medications.
Benefits of the Dropless™ Method:
No more confusion- With Dropless™ your post-operative period becomes much more manageable. You no longer have to worry about remembering how many drops to administer to your eyes.
No more trips to the pharmacy- With Dropless™ going to the pharmacy to get your drops and burning through your pocketbook with the expense of refills is finally eliminated!
If you would like additional information about Dropless™ Cataract Surgery or other procedures at OCLI, please contact us to make an appointment today.